Switch to SUMA in Two Easy Steps
2. C
onnect your paycheck to your SUMA FCU account in a fully automated fashion right from SUMA FCU Mobile App.
We added a new service for our digital banking users – the ability to quickly and easily switch your direct deposits so that they are electronically sent to your SUMA FCU account.
1) This is what the new tile looks like in our digital banking app: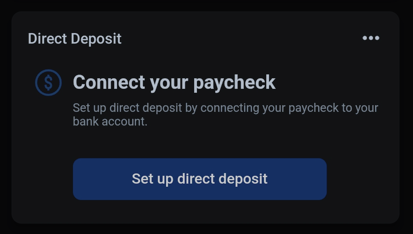 2) After clicking on the "Set up direct deposit" button, a new window opens confirming what is and what is not accessed during this process: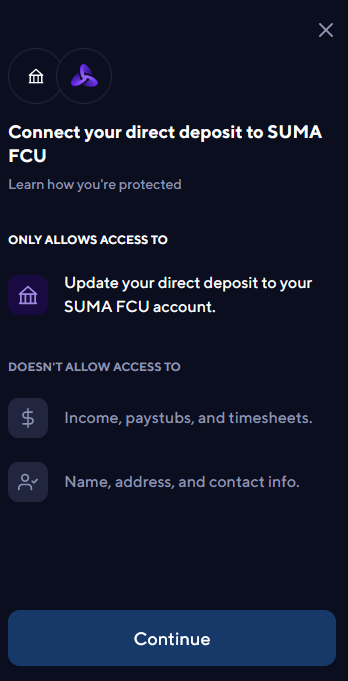 3) After clicking the "Continue" button, you will see a list of your SUMA FCU shares that you can select as the final destination of your direct deposit: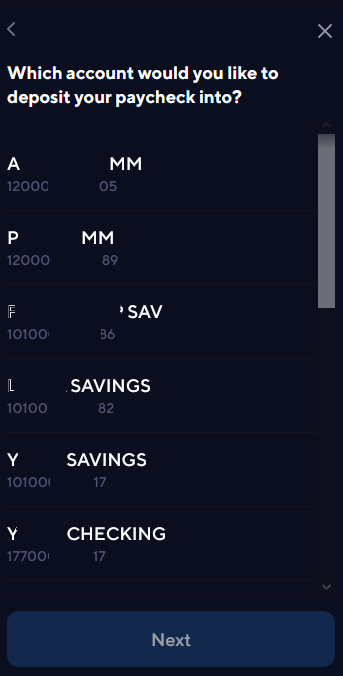 4) After choosing a share and clicking "Next", a new window will show you a list of popular payroll providers, employers, and agencies from which to choose or, if not listed, you can search for yours: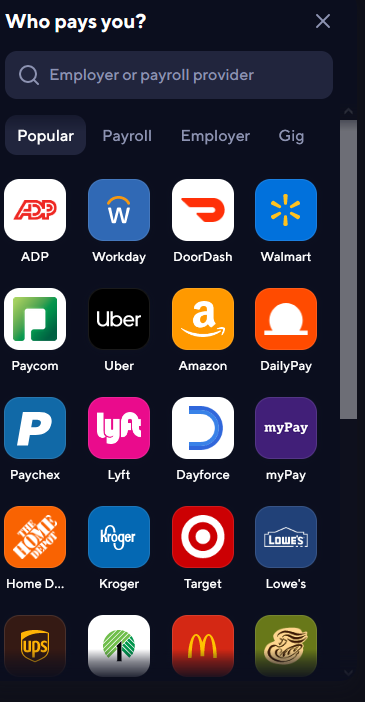 5) After choosing your direct deposit provider, you will see a login window to your provider: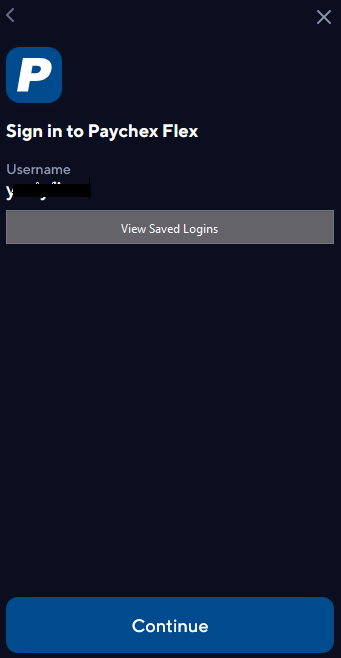 6) After successful login, the "Confirm" button appears - once clicked, the switch is performed: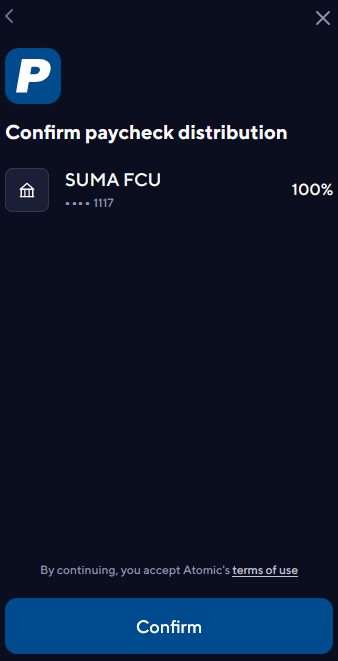 Note: It may take 1 or 2 payroll cycles (depending on the employer/agency) for a switch to complete.
Some payroll providers, employers, or government agencies may require additional verification steps.
If you provider is not listed, reach out to us. We can provide paperwork that you can show your company's HR department to speed up the desired direct deposit switch.
Feel free to contact us, at any point through the process, if you have any questions.
2. Switch Your Direct Deposits, Automatic Payments and Accounts to SUMA Electronically in a Free, Paperless, Fast and Secure Way!
With ClickSWITCHTM You can easily move recurring payments and direct deposits to a new account only in the click of a mouse.
How to SWITCH:
Obtain the SwitchTRACK code by texting or calling SUMA FCU at 914-220-4900!
Enter the SwitchTRACK code.
Create your personal password.
When prompted, enter your new password, and log in.
Read and accept the terms of use, and you are ready to do switches.
Click on your desired tab and follow the instructions to create and submit your switches.